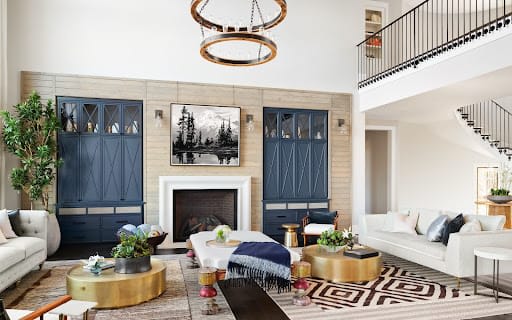 Unless you're a first-time home buyer, chances are you're looking to buy a new home while trying to sell your current one. Buying and selling a home in Tri-Valley at the same time is far from simple, but it's doable as long as you understand how both buying and selling homes work. Here are seven ways to make the overall process much more effective and stress-free.
Assess the current state of the market
Before determining a listing price for your home, you must research and analyze the current real estate market in Tri-Valley. Take a look at other listings comparable to your property. There are numerous factors to take into account as you judge the best time to buy and sell, including the median sale price of comparable homes in the area, the percentage of homes that sell above, below, or at the listed price, how long these homes have been on the market, and the type of market in effect. There are three market types that every home buyer and seller should know: buyer's, seller's, and neutral.
Buyer's market


A buyer's market occurs when the number of properties available for sale far exceeds the demand. Given that buyers have more options to choose from, sellers must compete with one another to ensure their properties sell. As a result, buyers tend to have the upper hand during negotiations and are able to bargain for lower prices and more concessions. A seller would be hard-pressed to refuse if they intend to sell their property soon. Overall, a buyer's market is the best time for you to find and
buy a home in Tri-Valley
.
Seller's market

A seller's market occurs when the demand for homes far exceeds the available inventory. A dwindling housing supply can result from any number of reasons, including delayed construction, labor shortage, and/or a rapidly growing population. Consequently, buyers compete among themselves and often engage in bidding wars, much to the benefit of the seller. The seller will choose the best offer, making buyers submit larger offers than the asking price. For more profit, you'll want to sell during a seller's market. Read our
Tri-Valley Seller's Guide
for more details.
Neutral market

When both inventory and demand are more or less equal, you have what is known as a neutral market. Interest rates tend to be far more affordable, and prices remain fairly balanced throughout the housing season. It's the perfect middle ground and the less volatile market type of the three.
Prepare your home for sale in Tri-Valley
The typical homeowner cannot simply sell their home as is. A home needs plenty of pre-listing preparation, especially if you aim to sell quickly. Here are three things every homeowner should do before deciding on a price and putting up an official listing.

Deep clean, declutter, and depersonalize

Deep clean

The house should be spotless inside and out, looking as good as the day it was built. This includes cleaning furniture, walls, floors, ceilings, appliances, and hidden nooks and crannies. Leave no stone unturned!


Declutter

Clutter is distracting and detracts from the home. Put away non-essentials and items that don't see everyday use, such as hobbies, toys, magazines, and seasonal clothing. While you're at it, throw out old clothes and items you won't be bringing with you to the new home.


Depersonalize

Depersonalizing means neutralizing your space. Any and all personal effects should be removed prior to listing the home for sale. Take down and store family photos, diplomas and certificates, sports gear, souvenirs, and anything else that may be too personal. By doing so, you'll allow buyers to envision themselves living in your home without the reminder of another family already living there.


Schedule repairs and maintenance as needed

For a more effective sale, schedule a pre-listing home inspection and pinpoint everything that needs immediate repair or maintenance. Most buyers will schedule home inspections of their own, but a pre-listing home inspection demonstrates responsibility on your part and can expedite negotiations.


Stage your home and maximize curb appeal

After a Tri-Valley home has been thoroughly deep cleaned, decluttered, and depersonalized, the next step is to stage the home. Home staging is the strategic use of furniture and space in a given area to maximize the room's appeal and create an attractive look. It also offers buyers a "sneak peek" into how they can use the space once the property is theirs.


You should also focus on curb appeal or the exterior of the property that buyers see from the sidewalk. A neatly trimmed lawn, clean windows and doors, and a power-washed driveway are great ways to improve your curb appeal and make your property that much more attractive.
List with a local real estate agent
Working with a local Tri-Valley real estate agent is a sure and effective way to sell your home faster and for better value, regardless of the market you're in. Real estate agents have access to private MLS databases and have other connections you may need to gear your home up for success. Before you do anything else, hire a real estate professional immediately!
Get pre-approved ASAP
Now that your home is ready to be listed, it's time to consider buying a new one. Since selling a home can take a while, apply for pre-approval in the meantime. A lender will assess your financial history, credit score, and income to determine the amount of loan you qualify for, thus determining the kind of home you can afford. Most sellers won't even consider a buyer without pre-approval; be sure to apply for yours as soon as possible.
Decide how you will finance your new home
If you haven't yet secured a means to finance your home, here are two options to consider.
Home equity line of credit

HELOCs
are much like credit cards but use your house as collateral. You can take out a HELOC based on the value of your current home, use the credit to finance a new down payment, and then pay off the HELOC once your old home has sold.
Bridge loan

A bridge loan is a short-term loan used to finance your new home until your current one has sold. This is a popular choice for homeowners buying and selling simultaneously; however, keep in mind that bridge loans have high-interest rates and involve a type of collateral.
Begin the home search
Now that your old home is on the market and you've devised a way to finance your new one, your search for
Tri-Valley real estate
begins. It's important to pace yourself as you juggle buying and selling at the same time. Don't be afraid to rely on your real estate agent.
Work with Refined Real Estate
Once you're ready to begin buying and selling a home at the same time, reach out to the Tri-Valley real estate experts at Refined Real Estate. Their
team of real estate experts
are dedicated to making the entire process stressfree. Regardless of your goals, their team is committed to guiding you through the homebuying and selling processes with honesty, integrity, and clarity.
Connect with them
today to get started!